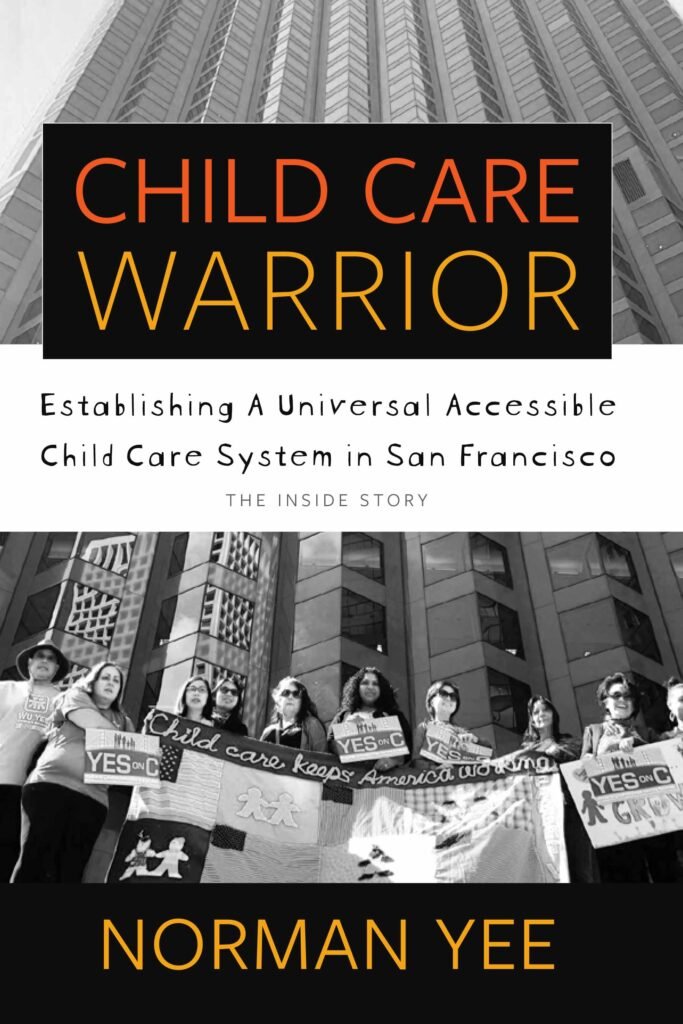 Norman Yee

is a leader who inspires people with his fierce dedication to creating a better world for our children and communities.
Child Care Warrior takes you through his four-decade journey in building one of the country's best early care and education systems. You will read about someone who knows that building community coalitions is the road to successful activism -True in Chinatown, the community he grew up in, and confirmed at City Hall, where he became the president of the San Francisco Board of Supervisors. Mini stories throughout the book teach us how Norman works in partnership with others to overcome obstacles and create momentum for change.
Discover how to maintain an unbreakable spirit even in the face of adversity with this book that will rekindle your faith in the resilience of the human spirit. Whether you're facing an uphill battle or simply need a reminder to stay focused on your goals, this powerful read will inspire you to believe in yourself and trust in your visions, no matter what obstacles may come your way.
Norman Yee was elected to the San Francisco Board of Education twice, serving eight years and selected to be the president of the board by his colleagues on two occasions during his two terms. He was also elected to the San Francisco Board of Supervisors, and served as board president in his last two years as supervisor. He retired from the Board of Supervisors in 2021 after serving out his two term limit. 
Prior to being an elected official, Norman was the executive director of an organization focused on providing early care and education services and support for working families. During his sixteen years working in the child care field, he served in several civic organizations including being the chair of the Mayor's Office of Child Care and the San Francisco Child Care Advisory and Planning Council.
Books are available at the stores below.